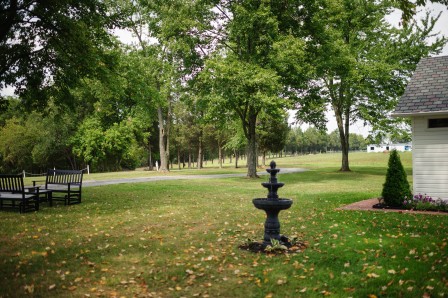 Engedi Estate is a picturesque 30 acre estate overlooking the beautiful Monocacy River. One of the best outdoor wedding venues in Maryland, Engedi Estate offers a tranquil and private setting for a waterfront wedding ceremony. The scenic Monocacy River provides the backdrop for waterfront wedding ceremonies on our beautiful wedding pergola. The expansive ceremony space accommodates your preferences and allows you to customize your seating arrangements.
The spacious grounds will ensure the comfort of your guests with plenty of wide-open area and parking. Our new pavilion offers an intimate fireside dining experience for your wedding dinner, and overhead fans to keep your guests cool and comfortable during the reception festivities.
Though our rustic outdoor wedding venue will bring you back to nature, Engedi Estate has many amenities for the convenience of your guests. The ample on-site parking, water and electric service, and restroom facilities assure the comfort of your guests. For the bride and her bridal party, our elegant bridal suite provides a private area for pre-ceremony preparations. The separate groom's den provides a private area for the groom and his groomsmen to dress and relax before the ceremony.
We are located in a peaceful, country setting in rural Emmitsburg, MD which is easily accessible from Frederick, Baltimore, Washington D.C. and Pennsylvania areas. If you would like a private tour of our Maryland waterfront wedding ceremony location, as well as the facilities and grounds at our outdoor wedding venue, please contact us to set up an appointment.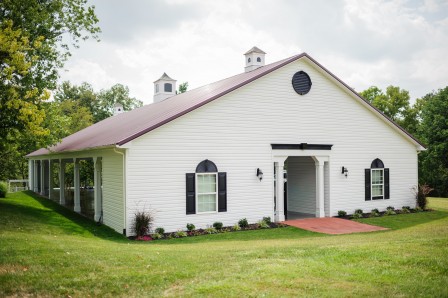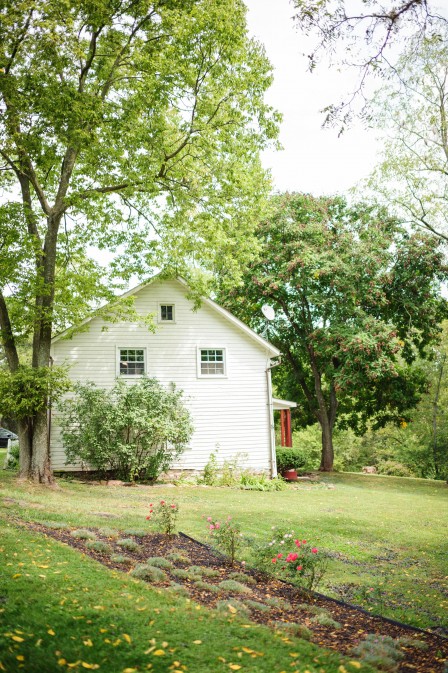 Whether a small intimate outdoor wedding or a large gala event, Engedi Estate will provide the perfect atmosphere to create memories that will last a lifetime. Book your outdoor wedding today!
Engedi is a beautiful oasis located west of the Dead Sea. It is known for its flowing water and rich diversity of flora and fauna. Engedi is mentioned several times in biblical writings. It was the place of rest that God provided for David and his men.
It is our sincere hope that you will find Engedi Estate to be an oasis of peace and beauty for your special occasion.